---
Information
This map and the mod attached bring the Non-Euclidean geometry on your mobile device!
Experience the craziness of an unreal world, in a normal/Euclidean game like Minecraft.
Words can't explain in a good way what this map has.
A video explains it better: The Unreal Geometry Map YouTube video
---
Installation instructions
• Download the zip that contains the mod and the map.
• Extract it with your file explorer/manager (I recommend Solid Explorer).
• Move the "Unreal Geometry Map" to "sdcard/games/com.mojang/minecraftWorlds"
• Import the script from local storage in Blocklauncher and enable it.
• Disable other mods.
• Enjoy! :D

•• Optional: download the "Desno365's Mods" app from Google Play Store to get news and notifications of new mod versions.

---

Downloads
Minecraft Pocket Edition 1.0.8 & 0.16.2 & 0.15.10 & 0.14.3:
— Unreal Geometry Map r003:
• Remember to read the "Installation instructions" section before downloading.
---
Screenshots
A video explains it better:
For people who prefer screenshoots: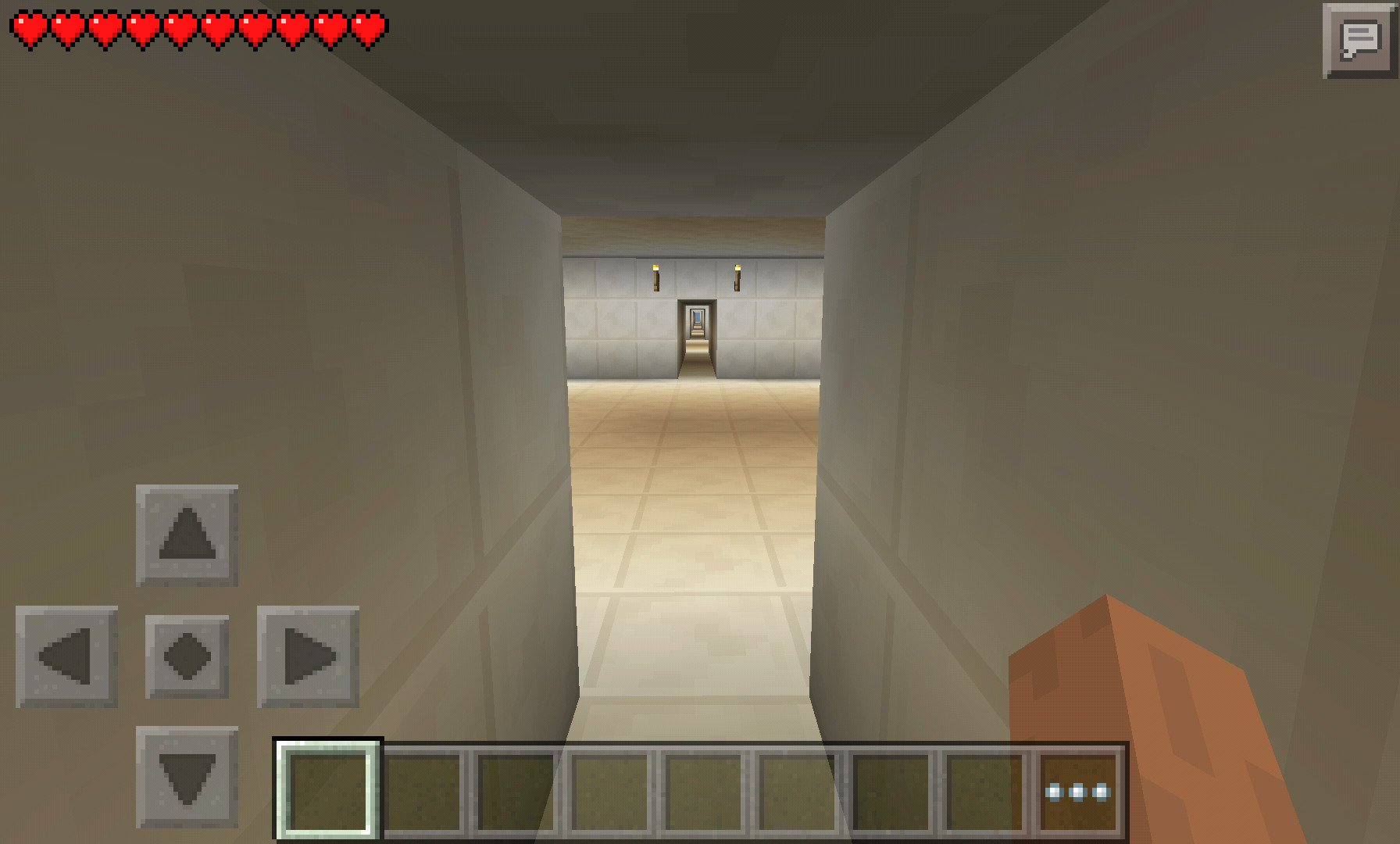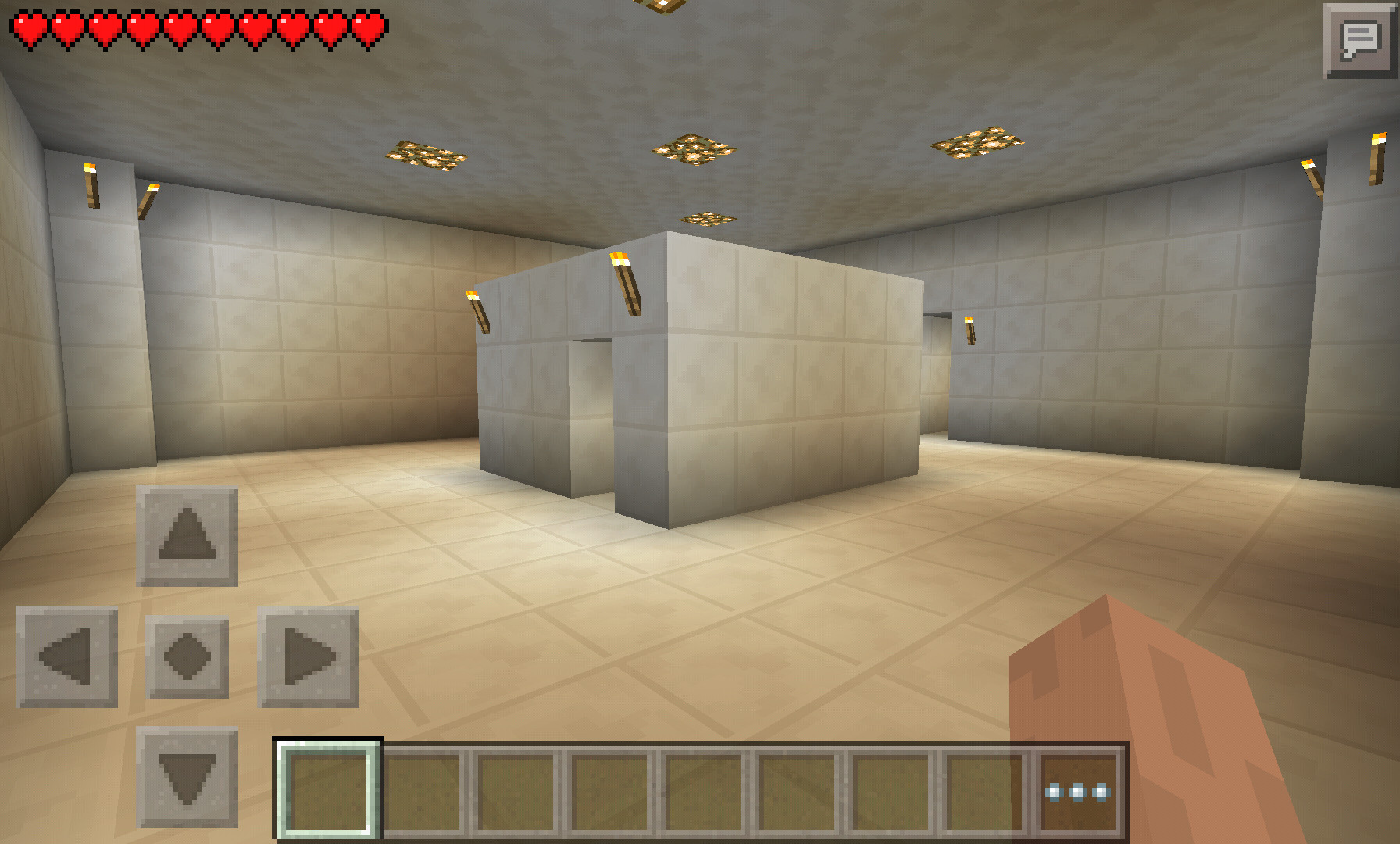 ---
Changelog
Unreal Geometry Map r003
Unreal Geometry Map r002
Unreal Geometry Map r001
---
Known bugs and issues
• There aren't known bugs.

If you find a bug report it in the minecraft-forum.net thread.

---
F.A.Q.
• Can I share this mod on a website / to my friends / on a social network ?
Yes you can, and you don't have to ask my permission, but you have to follow the license of this mod, this means that you have to give me credits and you can't use my work for commercial purposes (in a few words you can't make money from my work, for example you can't sell my mod).

• Can I make a YouTube review for this map?
Of course you can. Only one thing: if you want to add a link for the download, don't put a direct download link, but just put a link of this web page or a link to the minecraftforum.net thread.

• If I find a bug, where I should report it?
The best way to report a bug is write it on the minecraft-forum.net thread. Before posting your bug-report, read the "Known bugs and issues" section.
• How can I support you?
You can follow me on Twitter and subscribe to my Youtube channel.
---
Copyrights
This work is licensed under the Creative Commons Attribution-NonCommercial 4.0 International License. To view a copy of this license, visit https://creativecommo…nses/by-nc/4.0/ or send a letter to Creative Commons, 444 Castro Street, Suite 900, Mountain View, California, 94041, USA.

All the following trademarks are the properties of their respective owners as listed below.
Minecraft ®/TM & © 2009-2013 Mojang / Notch
---
comments powered by

Disqus